Happy hour with Wheel of Fortune at our stand during ICE 2023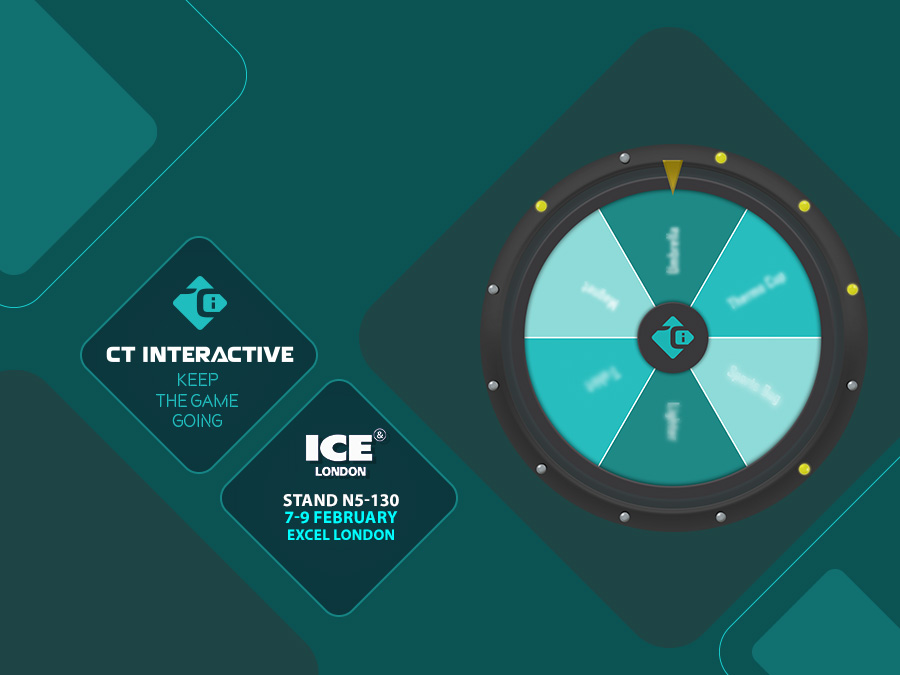 February 1, 2023
CT Interactive is preparing for a spectacular show at ICE 2023. Hosting a Happy Hour with a Wheel of Fortune adjacent to our impressive stand we set to bring spectacular entertainment to all the visitors at #N5-130.0.
On day 1 and day 2 of the show at 2 pm all who are at our stand will have the chance to spin our Wheel of Fortune and win fantastic presents. Additionally, audience members will enjoy the fun with great cocktails at our bar.
"We would like all our visitors to feel like they stepped into a fascinating show. Just come by and Spin to Win. We keep it as simple and fun as for Happy Hour", explained Nataliya Baevska, Events Manager.
The Happy Hour on both days will be 30 minutes. Just come by our stand take a spin and keep spirits high at our bar. Hostess at our stand will be a mascot girl whose prototype is Daenerys from Game of Thrones and also a character of our best-seller game Fire Egg. All fans of the fantasy and myths will have the chance to take a picture with her at a special kiosk.
We will keep you updated with the Happy Hour and all activities at out stand through CT Interactive Linkedin page. Stay tuned and don't miss out.
---